Our Leadership
Dr. Caretha Crawford, Apostleback to top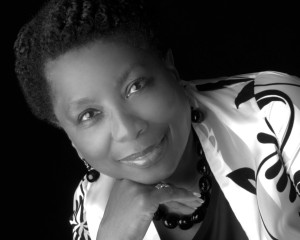 Dr. Caretha Franks Crawford is the third child of the late Isaac and Levernia Franks, and a native of Jones County, North Carolina. She has accomplished much in both the religious and secular worlds. Dr. Crawford is known for her creative abilities and her spirit of excellence. She currently serves as the Apostle of The Gateway to Wholeness Church Ministries in Largo, Maryland, a ministry she organized in 1999. This multi-faceted, non-denominational ministry is dedicated to "Rebuilding Broken Lives through the Power of Jesus Christ." The objective of the ministry is to strengthen the body of Christ by providing a gateway to healing, deliverance, restoration, inspiration and empowerment.
Dr. Crawford has also, organized and established
Caretha Crawford Ministries International
; The Gateway School of Pastoral Nurture International and
In Pursuit of His Presence Worship Institute
with three locations, Largo, Maryland, Jacksonville, North Carolina and Sierra Leone, West Africa. The Institute emphasizes worship in the arts through dance, mime, drama, flags, banners, praise signals and worship ministry.

Dr. Crawford published her first book in 2010, DANCE, God's Gift to You! Exploring the Origin and Purpose of Dance, which speaks of Who created the dance; what purpose the dance serves and how God uses dance and the arts in the worship experience. It also highlights God's expectations of the worship artist.

She is also the Founder and CEO of Caretha Crawford Enterprises LLC; Owner and President of Kingdom Greetings 4U®, a line of handmade Christian greeting cards (they have been featured in national industry publications); Founder of Women Lifting Women Business Network.

Dr. Crawford earned her Bachelor of Science degree in Early Childhood Education with honors from Winston-Salem State University, Winston-Salem, North Carolina. She also holds earned Master of Biblical Studies, Master of Divinity and Doctorate of Ministry degrees from Maple Springs Baptist Bible College and Seminary in Capitol Heights, Maryland.

She has served as Associate Professor at several Bible Colleges and Seminaries. Her longest tenure was at Maple Springs Baptist Bible College and Seminary for almost seven years where she taught Bible and Theology. Her careers have included working as a public school kindergarten teacher and a designer of children's clothing with designs sold in high-end stores such as Bloomingdales and sold and exhibited as far as Puerto, Rico and Paris, France.

Dr. Crawford is a vivacious speaker, teacher, dance minister, author, publisher and conference convener. She travels throughout the states and the nations challenging audiences with an apostolic Word from God. Her travels have taken her to London, England; Switzerland; Nigeria and Sierra Leone, West Africa; Johannesburg, South Africa; Israel; Jordan; Egypt; Paris, France; Italy; Turkey and Greece.

She currently resides in Mitchellville, Maryland with her husband, Rev. Clarence Crawford. They have an adult daughter.

Dr. Crawford has been called to share her creative gifts and talents to the nations.
Clarence Crawford, Pastorback to top
Pastor Clarence Crawford loves the Lord Jesus Christ, and He has given him a passion for serving the needy. Pastor Crawford is founder and president of the Teach 'em to Fish Community Development Corporation. The God-given value proposition for the ministry is to establish a business incubator that helps disadvantaged people get a fresh start and become economically self-sustaining, transforming themselves, their families and the Prince George's County, Maryland community.
Throughout his career in the federal government, God has prepared Pastor Crawford for this marketplace incubator ministry. Beginning as a GS-1, the Lord taught him how to progress through the ranks and how to become a strong leader, enabling him to become a senior executive ES-6, chief operating officer and chief financial officer. His senior executive career included positions at the General Accounting Office, Office of Management and Budget, U.S. Patent and Trademark Office, and the Office of Personnel Management. While at GAO in the mid-1990s, the Lord allowed him to learn about job training programs for the disadvantaged. He found that many of the 154 federal job training programs, valued at $25 billion, wasted resources and may not have helped people better compete for jobs.
Upon retirement from the federal government with 39 years of service in 2006, the Lord opened a door for Pastor Crawford to join the private sector. He joined Deloitte Consulting, the world's largest professional services firm, as a director. Deloitte operates as a highly entrepreneurial, matrixed partnership. There, the Lord has taught Pastor Crawford how to grow his own business and he currently works in a group that identifies and starts new businesses for the Deloitte's federal practice.
In addition to serving as pastor at The Gateway to Wholeness Church Ministries, Inc. in Largo, Md., along side his wife Apostle Caretha F. Crawford, he currently ministers to the men at the Prince George Correctional Center. He holds Bachelor's and Master's degrees from American University and has taken classes at the Capital Bible Seminary.
Gregory & Ruth Franks, Pastors in Trainingback to top
Ministers Gregory and Ruth Franks are pastors in training at the Gateway to Wholeness Church Ministries where they have served under the leadership of Apostle Caretha Crawford and Pastor Clarence Crawford for the past five years. Married for twenty-eight years, they view their joined purpose to equip the Body of Christ with tools necessary to be whole, spiritually (through a personal relationship with Jesus Christ), emotionally (through inner healing and ministering to root issues) and physically (through proper training and a call to the responsibility of stewardship of the body).
In addition to being trained hospice care ministers, Gregory Franks is trained in Holistic Health and Ruth Franks holds a BS in Adult Teaching and Psychology. She is currently pursuing a Masters of Divinity at Howard University School of Divinity. Together they seek to serve the Lord through "caring for the flock" through teaching, instruction and practical guidance that informs and challenges believers and invites unbelievers to know Christ more intimately.