Ministries
About Us
The Gateway to Wholeness and its ministries are non-denominational with a vision to propagate the Gospel of Jesus Christ, advance the Kingdom of God, and be an agent of change and transformation in the world.
Contact Details
Service Time:
Sundays @ 10:30 a.m.

Physical Location:
1450 Mercantile Lane #137
Largo, MD 20774
Mailing Address:
P. O. Box 6718
Largo, MD 20792

Phone: (301) 386-2888
Email : info@thegateway2wholeness.org

In Pursuit of His Presence Worship Institute (IPHP)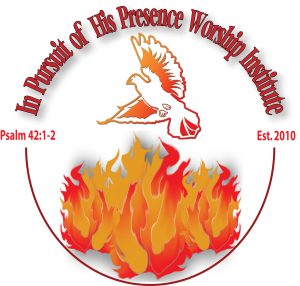 In Pursuit of His Presence Worship Institute (IPHP) is a Spirit-led training center that provides biblically-based education and mentorship to a generation of individuals who desire to consistently pursue the presence of God through the arts.  At the pulse of IPHP is a constant thirst for the heart of God through the study of the Word, creative expressions of worship––interpretive, prophetic and choreographed dance; mime, pageantry, procession, flags, banners––and praise and worship.
With well over 70 years of combined experience, the faculty of IPHP bring a wealth of academic, ministerial and personal knowledge that will assist, build and develop in our students, an attitude and posture of worship that is pleasing to God.

Building on a firm foundation, the Word of God, IPHP thrives on the ability to create a habitation for the presence of God.  As artistic ministers who transcribe the heart of God into an acceptable life changing form, IPHP exists to teach others about this unique art form through which to create a capacity for God's presence; and to spread the love of Jesus Christ to the nations.
Teach 'em to Fish Community Development Corporation (TETF)
Teach 'em to Fish is a 501(c)(3) nonprofit business incubator ministry that helps disadvantaged individuals in Prince George's County, Maryland get a fresh start by enabling them to become economically self-sustaining business owners – a development process that ultimately transforms them, their families, and their local community.
Participants in our program take control of their financial future by building self-esteem, developing positive work habits, cultivating management skills and launching businesses. The entire Prince George's County community is stronger when all individuals have the power to achieve financial independence and join with their neighbors to improve their quality of life.
Total Person Concept Ministries (TPC)
Total Person Concept (TPC) was founded by Minister Gregory Franks, Sr. It was established on the understanding that we are three part beings made by God in His likeness. We are spirit, soul and body. Neglecting any of these areas greatly affects the other two areas.
One of the goals of Total Person Concept is to ignite a paradigm shift in the minds of the members of the Body of Christ and to bring an awareness of the "stewardship" responsibility that we have with regards to the care and overall maintenance of the body.

Total Person Concepts Ministries conducts seminars, workshops, lectures etc. and through these we provide resources to facilitate, support and produce faith-based, health and wholeness conscience individuals in the development of a lifestyle that promotes both spiritual and natural well-being.